Historical Cornwall Maps
The bounds of the county of Cornwall were fixed in 927 when the River Tamar was fixed as its eastern boundary.
Map of Cornwall in 1814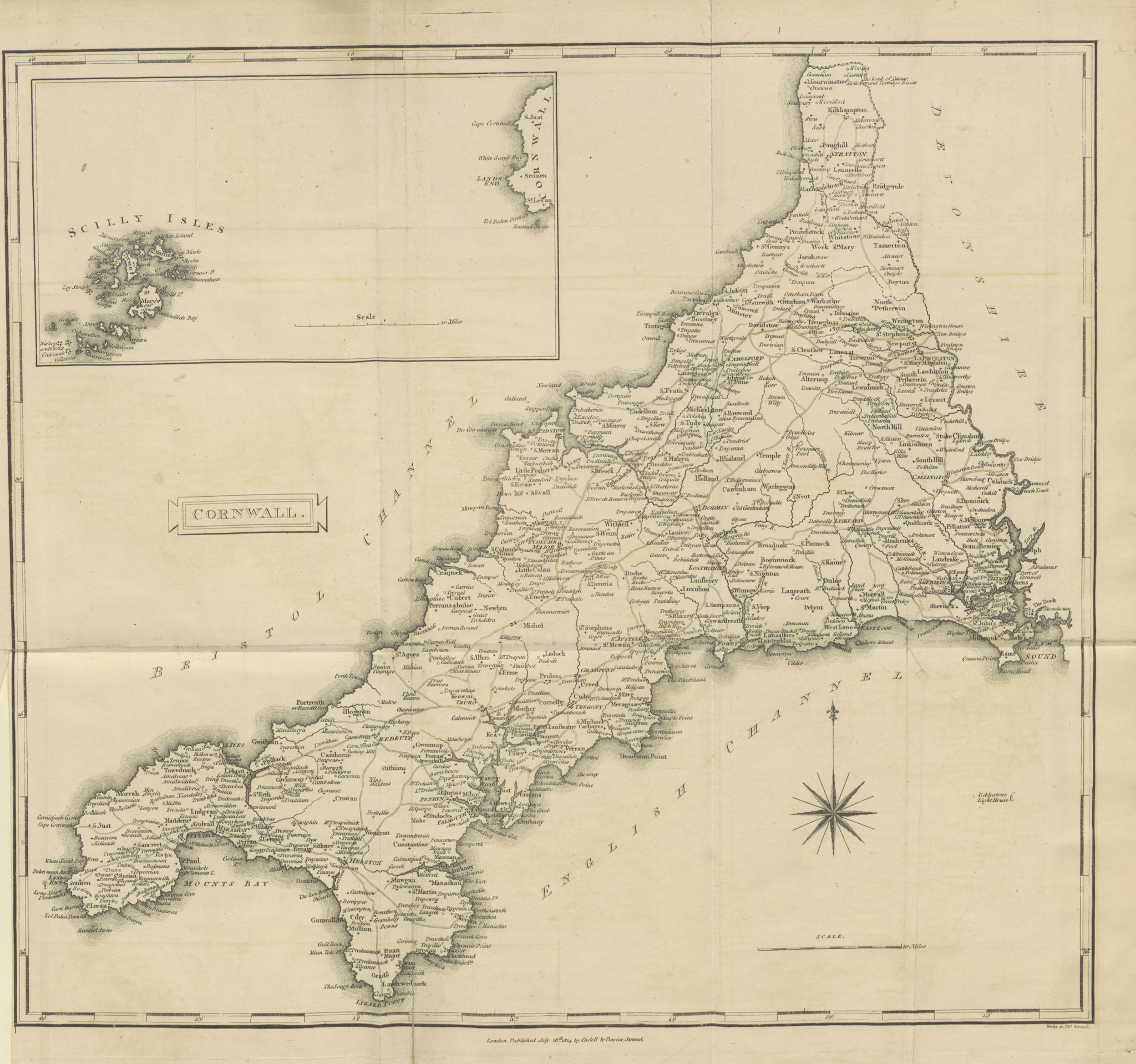 You can use the magnification lens to magnify areas of interest.
Ordnance Survey Maps
Ordnance Survey Maps of Cornwall, 1842 - 1952
Ordnance Survey is the national mapping agency of the United Kingdom. It was established in 1791 to produce a map of Britain and continues to the present day. The first map was published in 1801.