Map of the Historical Cornwall Parishes
It is believed that the parish boundaries were origionally those of Saxon manors. The church tower was a defensive fortification against invaders.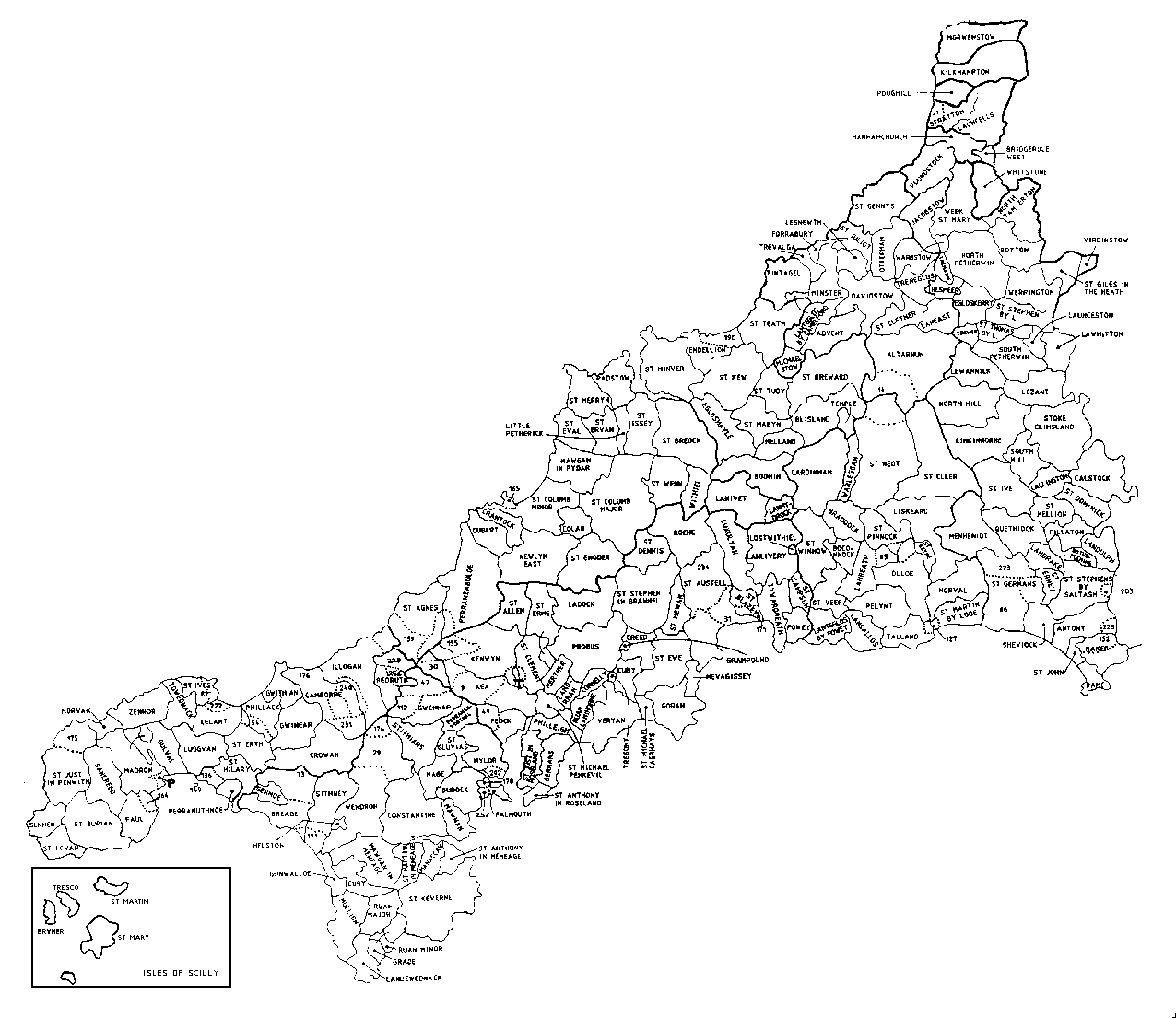 To find a particular parish that is covered by this database use the Parish Finder
Ordnance Survey Maps
Ordnance Survey is the national mapping agency of the United Kingdom.